Sputum Stain for Mycobacteria
Sputum stain for Mycobacteria is a laboratory test performed on a sample of your sputum, or phlegm. It's also known as an acid-fast bacillus (AFB) stain or a tuberculosis (TB) smear.
Introduction:
It is a foundational principle for any laboratory test procedure that the value of the test heavily relies on using specimens that have been properly collected, labelled, handled or stored prior to and during the testing process. Microbiological tests are not as standardized as some other lab tests; the way in which a sample is processed and the results are interpreted depends heavily on the information provided with the specimen. Erroneous results as a result of specimen miss-management can affect patient care and outcomes, as well as hospital infection control, patients' length of stay in the hospital, costs and laboratory efficiency. The initial collection of samples for microbiology testing is critical, since errors that occur at this stage cannot be corrected at a later time, and since mistakes require collection of new specimens.
The focus of this lab best practices blog is to review the appropriate specimen collection and processing for Acid Fast Bacilli (AFB) smear and culture testing. Both AFB smear and culture tests are performed at the Sacramento County Public Health Department.
AFB smear microscopy refers to the quick and inexpensive microscopic examination of clinical specimens using a fluorochrome stain. One must take note that smear microscopy is unable to differentiate among different species of Mycobacteria, and it is also unable to detect the viability of bacilli. Furthermore, few other organisms can be stained even when using staining methods specific to mycobacteria, such as Nocardia spp.
What is a sputum stain for Mycobacteria?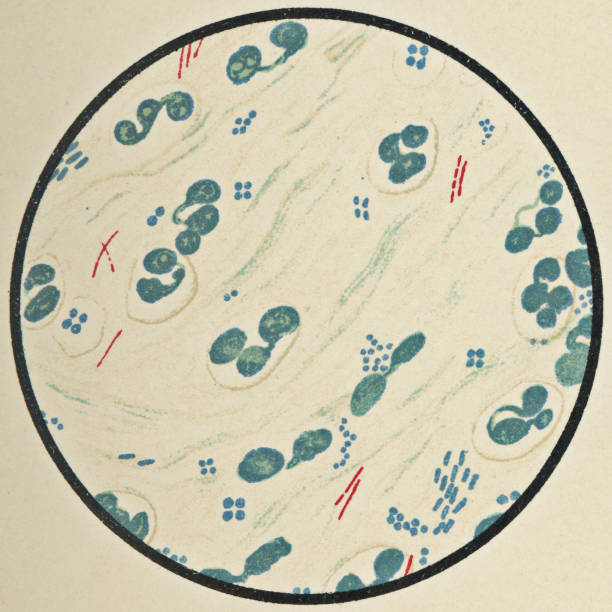 A doctor typically orders the test to determine if a person has tuberculosis (TB) or another type of mycobacterial infection.
If you're already taking medication for TB or another mycobacterial infection, your doctor might order the test to find out if your medication is working.
Why the test is ordered
Your doctor will order this test if they think you have a mycobacterial infection.
Mycobacteria are a type of microorganism with nearly 100 known species. The most common type is Mycobacterium tuberculosis, which causes TB. The general symptoms of TB include:
coughing up blood or mucus
a lack of appetite
weight loss
weakness
fatigue
a fever
chills
night sweats
Another fairly common type of this bacteria is Mycobacterium leprae, which causes leprosy, also known as Hansen's disease. The symptoms of Hansen's disease include:
skin discoloration
skin lesions
skin nodules
skin plaques
thickened skin
nasal congestion
nosebleeds
Except for the two microorganisms that cause TB and Hansen's disease, most Mycobacteria exist in the water and soil everywhere in the world. These are called nontuberculous mycobacteria (NTM).
NTM live in:
city water
bayous
rivers
hot tubs
swimming pools
yard soil
food
Their tough, waxy cell wall makes them resistant to antibacterial agents.
Although NTM are everywhere, most people aren't affected. People with immunity problems, such as associated with having AIDS, are vulnerable to infection.
Some people can have an infection with no symptoms at all. Other people have infections that cause lung symptoms similar to TB.
Medications can treat these infections, but it often takes more than one medication to cure them.
How to collect a sample of your sputum
Either you or your doctor will collect the sputum.
If you're very sick, you may already be in the hospital. If so, a healthcare provider will help you cough up sputum to send to the laboratory for the test.
If you have trouble coughing up sputum on your own, they may have you breathe steam.
If you're sick and at home, you'll need to collect the sputum sample yourself.
Keep in mind that sputum from deep inside your lungs isn't the same as saliva.
Sputum is mucus, and it's usually colored and thick in consistency, especially when there's an infection in your lungs. Saliva comes from your mouth. It's clear and thin.
Plan to collect sputum first thing in the morning, which makes the test more accurate. Don't eat or drink anything in the morning before collecting your sample. Your doctor will give you a sample cup that's sterile. Don't open the cup until you're ready to collect the sample.
To collect a sputum sample, you should do the following:
Brush your teeth and rinse your mouth without using antiseptic mouthwash.
Take a couple of long, deep breaths.
Breathe deeply again and cough hard until sputum comes up.
Spit out the sputum into the sample cup.
Keep coughing up sputum until the cup is filled to the marker, which is approximately 1 teaspoon.
Screw on the cup lid, and wash and dry the outside of it.
Write your name, your date of birth, and the date of collection on the cup label.
Take the sample to the clinic or laboratory, as instructed. The sample can be refrigerated for up to 24 hours if needed. Don't freeze it or store it at room temperature.
If you can't cough up sputum, try breathing the steam from boiling water or take a hot, steamy shower. The sputum must come from deep inside your lungs for the test to be accurate.
If you still cannot cough up sputum, your doctor will do a bronchoscopy to collect sputum directly from your lungs.
Methodology:
AFB smear – fluorochrome staining
AFB culture – B-D MGIT system and conventional culture media.
Specimen Collection
Specimen Source(s):
UCD Health Systems
Hospital Based Clinics / HBC
Physician Clinics Network / PCN
Others
Materials:
Parafilm
Sterile containers
Small and large plastic biohazard bags
Biohazard stickers
Acceptable Specimen Type(s):
Sputum
Bronchial Washing
Pleural Fluid
Sputum:
Specimen/Sputum collection best practice for initial diagnosis of tuberculosis:
– Early morning, deep cough specimen, three (3) consecutive days collection.
– A minimum of eight (8) hours must be allocated between specimens if sputum is collected within the same 24-hour period,
– Minimum acceptable specimen volume: two (2) mL
– Refrigerate until transported
Bronchial Washing:
Preferred minimum acceptable volume: two (2) mL
Refrigerate until transported
Pleural Fluid:
Preferred minimum volume: two (2) mL
Refrigerate until transported
Unacceptable Conditions:
Specimens that are not labeled with the patient name or identifier.
Clinical specimen collected within eight hours of previous specimen.
Clinical specimen received greater than three (3) days from collection.
Specimen leaking on arrival.
Insufficient specimen volume (less than 2 mL).
Interfering Substances
Result Report Timing
AFB smears are reported within 24 hours of receipt
AFB cultures are reported:
(a) when growth occurs and identification is made
or
(b) at 7th weeks when no growth occurs
Possible Results:
AFB Smear:
Number of AFB observed at 100x magnification:
1+ (Rare) = 1-9 / 100 fields
2+ (Few) = 1-9 / 10 fields
3+ (Moderate) = 1-9 / field
4+ (Many) = greater than 1-9 / field
AFB Not Found
Smear Not Performed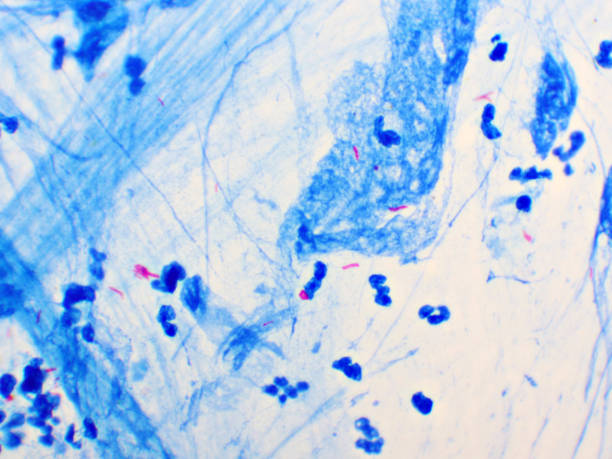 Patient instructions:
Collection of Sputum/Phlegm/Saliva Sample
Please carefully follow the steps below.
Gargle with water immediately prior to obtaining a sputum specimen to reduce the number of oral bacteria. Do not use a mouthwash or any other gargle.
Open the lid of the container.
Try coughing as strong as you can while holding the tissue over your nose and mouth.
When you are ready to spit, do it into the cup/vial, spitting any phlegm with saliva. If you are not able to produce any phlegm while coughing, spit saliva into the cup/vial.
Press the rim of the specimen container under the lower lip to catch all the expectorated or coughed sputum.
Cough deeply and expectorate sputum (not saliva) into the cup.
Close the lid securely and notify your caregiver that your specimen is ready for transport to the laboratory.
NOTE: To have enough sample, it is permitted to spit multiple times into the container. Spitting 2-3 times into the container should provide enough material for testing.
When Your Doctor May Order an AFB Stain
There are a few reasons that you may need this test, including:
You have a lung infection. If you have symptoms of a lung infection, your doctor may use an AFB stain to explore the cause. These symptoms often include a chronic or long-lasting cough, coughing up blood, significant weight loss, fever, chills, and fatigue.
You're high-risk or positive for TB. If a skin or blood test comes back positive for tuberculosis, or if you have a weakened immune system due to a condition like human immunodeficiency virus (HIV) or acquired immunodeficiency syndrome (AIDS), your doctor may use this test to further see if the disease is present. You might also be considered high-risk if you have been in a hospital, nursing home, or correctional facility.
You have TB outside of your lungs. While tuberculosis often impacts your lungs, it can also infect other parts of your body like your spinal cord or kidneys. Your doctor may use an AFB stain to see if it is affecting your lungs as well as other places.You have HIV or AIDS. If you have HIV, AIDS, or a similar condition, you are more at risk for contracting TB. If you've been exposed to someone who is positive for tuberculosis, this test can help tell if you have contracted it.
You've had a TB infection. Finally, your doctor may use this test if you have been successfully cured of TB. An AFB stain can help confirm that your recovery is complete and the tuberculosis is gone.
Sputum stain test
Your sputum specimen will be spread on a microscope slide. A staining dye is added to the cells of the specimen and then washed in an acid solution. The cells are then examined under a microscope.
If the cells retain the stain, this means mycobacterium are present. Mycobacteria are usually acid-fast, which means they hold onto the dye when washed in an acid solution.
A culture is another kind of test that may be done.
The sputum specimen is placed into a culture medium, which contains nutrients. The specimen is allowed to grow at room temperature for several days. This makes it possible to see a greater number of bacteria cells to confirm the results.
What Do the Results Mean?
If your AFB stain does not have any bacteria that hold onto the dye, then the result is considered negative. This means that you most likely do not have TB or another mycobacterial infection in your lungs.
If there is a small number of bacteria that keep their dye color, the results may be considered an early positive or inconclusive. The more bacteria that are seen under the microscope, the more intensely positive and infectious you probably are. A positive test will inform your doctor as to what is causing your infection, and what the next treatment steps might be. If you have TB, you will be treated with anti-tuberculosis medication.
False-positive and false-negative results are possible. If your results are inconclusive, or your doctor thinks that the test may not be accurate, your provider may order other scans or testing to get more information on your condition.
What happens during AFB testing?
Your health care provider will need a sample of your sputum for both an AFB smear and an AFB culture. The two tests are usually done at the same time. To get sputum samples:
You will be asked to cough deeply and spit into a sterile container. You will need to do this for two or three days in a row. This helps make sure your sample has enough bacteria for testing.
If you have trouble coughing up enough sputum, your provider may ask you to breathe in a sterile saline (salt) mist that can help you cough more deeply.
If you still can't cough up enough sputum, your provider may perform a procedure called a bronchoscopy. In this procedure, you will first get medicine so you won't feel any pain. Then, a thin, lighted tube will be put through your mouth or nose and into your airways. The sample may be collected by suction or with a small brush.
Is there anything else I need to know about AFB testing?
If not treated, TB can be deadly. But most cases of TB can be cured if you take antibiotics as directed by your health care provider. Treating TB takes much longer than treating other types of bacterial infections. After a few weeks on antibiotics, you will no longer be contagious, but you will still have TB. To cure TB, you need to take antibiotics for six to nine months. The length of time depends on your overall health, age, and other factors. It's important to take the antibiotics for as long as your provider tells you, even if you feel better. Stopping early can cause the infection to come back.